Sometimes it seems as if the Gods of bingo are against you. You keep buying tickets day after day and the same names come up as winners. Except it's never yours. Surely it's a fix? How can it all be fair when you never seem to get your fair share of wins?
Well, there are lots of ways to look at why this seems to happen so often, but the most important thing to remember is that in the United Kingdom at least, yes, online bingo IS fair.
How can we be so sure? Well this is because all bingo sites legally allowed to trade in this country must be registered and licenced by the United Kingdom Gambling Commission. This is a UK Government backed organisation which is responsible for the regulation of gambling in this country. And one of the many things that the regulator demands is that all licenced online bingo operators must use software which contains a certified Random Number Generator (RNG).
What's more, operators of online bingo sites can't just SAY they use an Random Number Generator, they have to demonstrate this by having their system tested by a reputable independent body such as iTech Labs or eCOGRA. A few bingo websites even publish their testing data as further proof of their fairness. Often you will see the testing company's logo at the bottom of the home page, or referred to in the Terms & Conditions.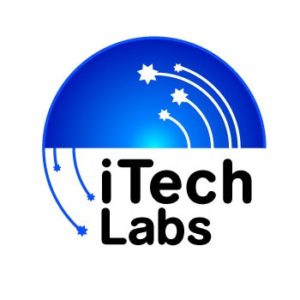 But even if the test results are not published, and even if there is no logo anywhere on the site, all you have to look for is that the UK Gambling Commission logo is displayed, or that it is mentioned in the legally required small print at the bottom of the page, which details where the site is licenced and registered. This is because it is a legal requirement that fully tested RNG bingo software is used by the site before a licence will be granted.
Ok, ok I hear you say, but how is it that I'm sat here with nothing to show for my hard earned cash, when other people often seem to get win after win? There are lots of possible explanations, but perhaps the most crucial is this…
Not all the money spent on tickets is returned to players in prizes. The actual proportion of ticket money returned is called the Return to Player rate (RTP). The actual rate can vary between games, according to how many players there are, at what stage the game is won, whether there is a guaranteed prize, whether a proportion is held back for a progressive win and so on. But on average, the expected long term RTP for bingo is estimated by experts to be around 70%.  This means that for every pound you spend on bingo tickets, on average, at least 30p is retained by the operator.
Now at first glance, that sounds like a lot. As a comparison, the average slot game will probably pay back around 95% of money staked in prizes.  Now far be it for us to defend those greedy bingo operators, but there are some very valid reasons for this. Part of the money you spend has to go toward meeting the site operator's costs. And these include: site design and software licencing fees, website hosting fees, marketing, site promotions and bonuses, commission payments to referral sites, banking fees, support staff to deal with queries and withdrawals, plus friendly hosts to provide the chat. Ticket sales have to pay for all this infrastructure, plus the fact that the poor bingo operator will also expect to make a small profit.
So perhaps a good way of looking at things is that you are in effect, paying for the entertainment. Just like pubs charge more for their beer and spirits than supermarkets: because you are paying for the publican's rent, rates, staff, heating, lighting and general ambience. After all, no-one would want to drink in Tesco's, even if it were legal. And if you drink at home YOU are paying for all those other things anyway. So when you buy a pint or glass of wine in a pub, you are paying for the ambience as well as the alcohol. So when you buy online bingo tickets you are paying for the chat and the entertainment as well as the tickets!